Gutter Whitening For a Brighter Spring!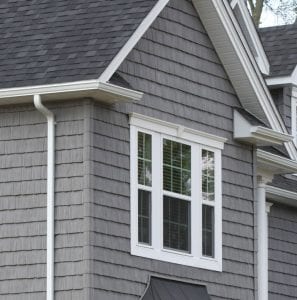 Cypress Pro Wash is a professional pressure washing and gutter whitening company. Based in Cypress, TX, we are locally owned with deep community roots and are proud to service Harris County, Houston, Katy, and surrounding areas. With years of extensive industry experience, we have the tools and expertise to beautify your residential property while increasing its value and curb appeal. Our dedicated team provides superior services with a strong eye for detail.
Cypress Pro Wash is fully certified and insured with excellent industry ratings and customer reviews. One phone call is all you need to get a complimentary consultation for honest, dependable, and reliable gutter services.
Brightening Your Gutters
Brightening your gutters requires an experienced team with a proven track record of success. Our unique cleaning products remove unpleasant eyesores like dirt stripes, pollen, mildew, moss, grime, and harmful bacteria that run down the length of your gutter system. While regular unclogging is important, gutters should also receive brightening treatments to ensure they remain visually attractive.
Our team can lift away many stains and restore your gutters to normal. Our technicians even eliminate spores and other imperfections that can damage the look and performance of these units.
There is virtually no stain our team cannot address and remove. Our gutter brightening solutions guarantee:
Cleaner gutter systems that are as beautiful as they are functional
Optimal curb appeal and brighter gutters for true value and longevity
Stronger surfaces, lasting results, and happier property owners!
Gutter Brightening Services
At Cypress Power Wash, we are committed to excellence in all gutter brightening services, and we perform these services after gutter cleaning. This gives you comprehensive solutions that make your home's curb appeal stand out.
Cypress Pro Wash also abides by strict guidelines and safety protocols. We work with little to no interruption to your daily lives, and our technicians protect your property as if it were their own.
Trust the Pros
When you choose Cypress Pro Wash, you choose the best in the business! We are your local Residential/Commercial Gutter Service experts. We ensure long-term results, high-quality services, and the ideal way to add value to your home or business.
"We were really happy with the service we received. We were in a bind, and he went out of his way to get us taken care of quickly. Would totally use the service again. Highly recommend!"
— Tiamae Dulany
For more information or to get a free gutter whitening quote, contact us today. You can also check out additional customer reviews to make an informed decision. And if you are a new or existing customer and are pleased with our services, we would love for you to leave a review.