The closest thing to a magic wand to instantaneously remove years' worth of mold, carbon, filth, and grime from the exterior of your house is pressure washing.
House washing is an important part of exterior maintenance, and pressure washing is a great way to clean your home's cement, metal, aluminum, wood, and stone sidings. Here are some tips on what to do after a pressure wash.
Schedule Repairs
Routinely scheduled 
maintenance projects
 save money, improve your quality of life, and raise the value of your house. Regular exterior maintenance also protects your home from pests and other unwelcome invaders. Finally, addressing structural and cosmetic issues outside your residence will boost your property's curb appeal.
Clean Your Windows
Homeowners often don't realize how filthy their windows appear until after they've been cleaned. Maintaining your windows after a professional exterior cleaning can assist you in avoiding additional fees down the road and improve your view.
Exterior cleaning of your windows allows you to spot minor damage before it worsens. Additionally, preventing dirt from entering the window tracks and hinges reduces damage and enhances window functionality. And, cleaning windows will always be simpler and quicker if you do it frequently.
Paint or Stain Your Deck
Painting and staining projects get more challenging the longer you put off exterior maintenance of your deck. Keep an eye out for indications that your deck needs a new coat. You should repaint your deck whenever the current stain begins to fade or if you notice symptoms of 
mildew or mold
.
Observe the deck's response to water as well. It's likely time for a new coat if the deck doesn't have beading when exposed to water.
Summary
Maintaining a clean and well-kept exterior after pressure washing your home will extend the time it takes before your house needs cleaning again. It is vital to implement exterior maintenance and house washing as it adds not only longevity but also increases your curb appeal. Make sure to bring in the professionals when you need to do some exterior cleaning!
At Cypress Pro Wash, we specialize in every aspect of exterior cleaning and maintenance. Our team is ready to tackle any job around the house with skill, precision, and the best tools available. Give us a call or fill out our "
free quote
" form today to schedule your pressure washing or house washing job!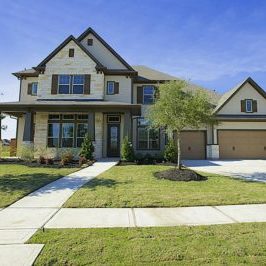 Posted in
Blog
,
Harris County
,
Houston
,
Katy, TX
,
Magnolia
,
Spring, TX
,
Texas
,
The Woodlands
,
Tomball, TX
,
TX
|
House Washing
,
maintenance
,
Pressure Washing