Having a roof over your head is essential, but setting it up is only half the job. You'll need roof washing to keep your roof in top shape all year-round to ensure that it continues to provide quality shelter for you and your loved ones. 
Unfortunately, DIY solutions usually prove too corrosive or inadequate to give you a deep roof cleaning. Instead, regular roof washing by a certified cleaning specialist like Cypress Pro Wash will keep your roof clean and presentable across all seasons. 
Optimize Energy Efficiency
Professional roof cleaning through soft washing methods eliminates the algae, mildew, and dirt buildup that gradually compromises your structure's heat-deflecting function. Spotless roofs operate with maximum efficiency to prevent unwanted surprises on your electric bill. 
Extend the Life of Roof Structures
Trusted roof washing experts will provide a thorough roof cleaning in ridges, nooks, and often inaccessible areas. A trained technician will draw your attention to early signs of damage to prevent further deterioration. 
A professional's touch will keep your roofs in top shape for years, avoiding costly repairs and replacements.
Improve Your Property's Curb Appeal 
Whether you're showcasing your house to prospective buyers or inviting guests over for a Sunday brunch, the roof is one of the most conspicuous features of your home. Routine roof washing enhances your overall property value to leave a winning impression every time.  
Request a free quote from Cypress Pro Wash to refresh and maintain the appearance of your roofs today!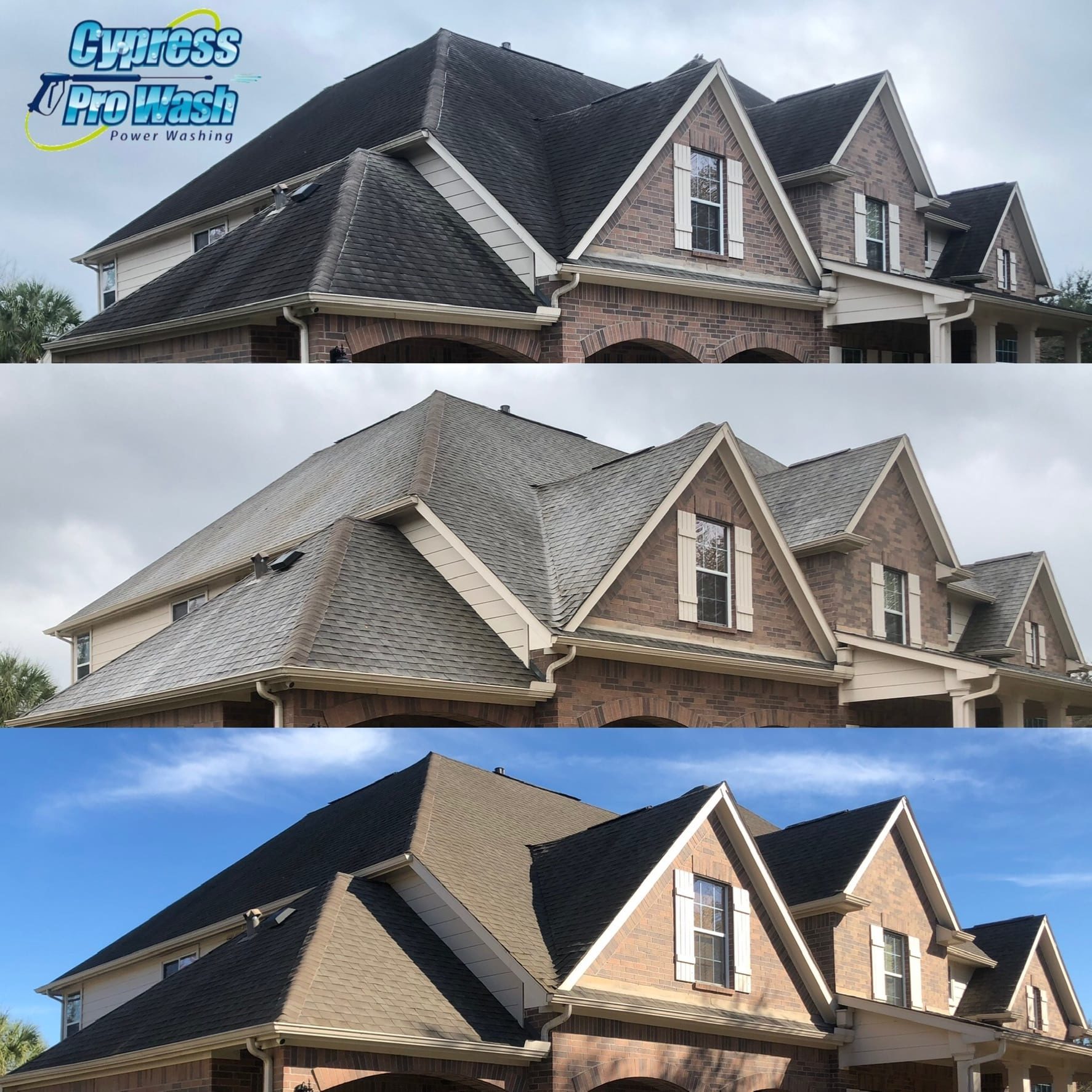 Posted in
Cypress, TX
,
Houston
,
Katy, TX
,
Magnolia
,
Spring, TX
,
Texas
,
The Woodlands
,
Tomball, TX
,
TX
|
Curb Appeal
,
Professional Cleaning
,
Residential
,
roof cleaning