Residential House Washing – Instant Curb Appeal Without the Risk
We pay a lot of attention to the inside of our homes, ensuring rooms are clean, comfortable, and presentable, but what about the outside? Doesn't that deserve the same attention? The problem is that cleaning the outside of your home is a job that requires much more than household cleaning products. That's not to mention getting to areas at a height, such as the roof and windows.
And what about those areas that require special cleaning equipment and solutions, such as sidings, driveways, and decks? Also, what can you do about specific problems, such as rust or the buildup of leaves? Well, the good news is that residential soft washing will take care of all of these problems and so many more, giving your home instant curb appeal and saving you the time and effort of attending to these jobs yourself.
Attention to Detail That Shows
Soft washing is a type of pressure washing that cleans your home without the risk of damaging surfaces or ornamental features. The problem with washing property exteriors using high-pressure equipment is that it can cause damage to paintwork, wood coatings, and other features of your home. Soft washing, on the other hand, uses much lower pressures that allow the same level of cleaning and precision but without causing any damage. You get stunning results whether you need your sidings cleaned, your decking restored, or your driveway spruced up.
Expert Attention For Those Troublesome Spots
The elements can do significant damage to your property throughout the year, causing dirt and grime to splash up on your sidings, rust spots to cause unsightly stains, and autumn leaves to build up in your gutters. This is where soft washing comes in, and its benefits are almost endless when it comes to restoring your property back to its former glory. Our soft washing equipment and our years of expertise will make light work of these problems, providing a thorough clean and leaving surfaces spotless. Whether you have rust spots that require attention, you can't remember what color your driveway used to be, or you need a complete clean from top to bottom, we are here to offer service with a smile and a professional finish.
A Beautiful Home Awaits
To find out more about our residential house washing services and how they can give your home instant curb appeal that is the envy of your neighbors, get in touch with our friendly team today.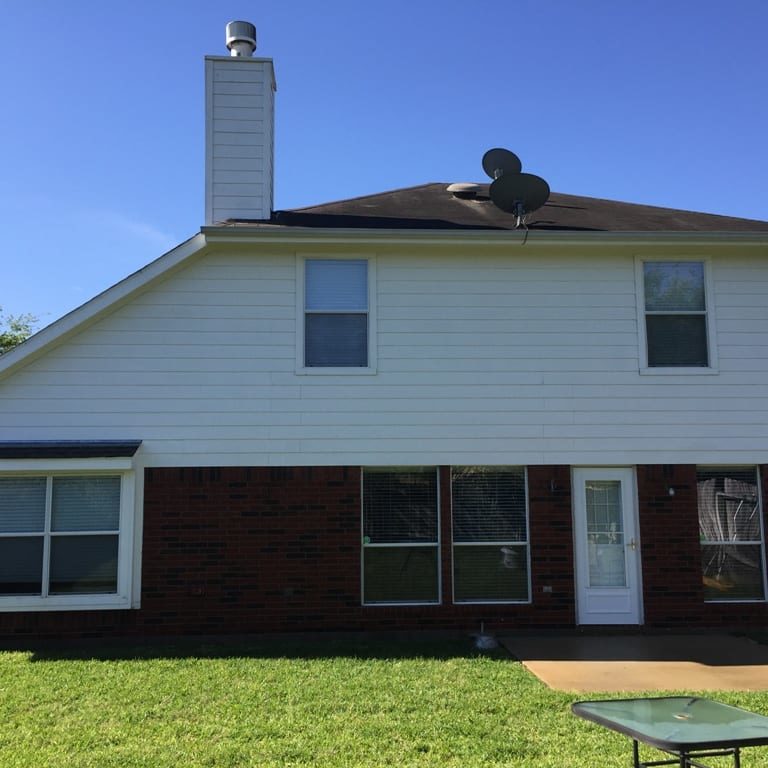 Posted in
Blog
,
Cypress, TX
,
Harris County
,
Houston
,
Katy, TX
,
Magnolia
,
Spring, TX
,
Texas
,
The Woodlands
,
Tomball, TX
,
TX
|
House Washing
,
Residential